Give in to the Scandinavian sense of well-being
Let's hygge: surrender to reconnect with yourself
Private saunas and spas
48° Nord is designed to be an open yet intimate place of freedom. When you stay here, you always have access to a special relaxation area. In 5 of our hyttes, you can enjoy a soak in your private jacuzzi. Take in the view and the sense of calm, letting yourself be soothed by the heat of the water and the eddies. All of our Fjell Hyttes have a sauna overlooking the valley; two include a private jacuzzi, and one has a Nordic bath. Revel in the beauty of the landscape while sinking into a state of ultimate relaxation.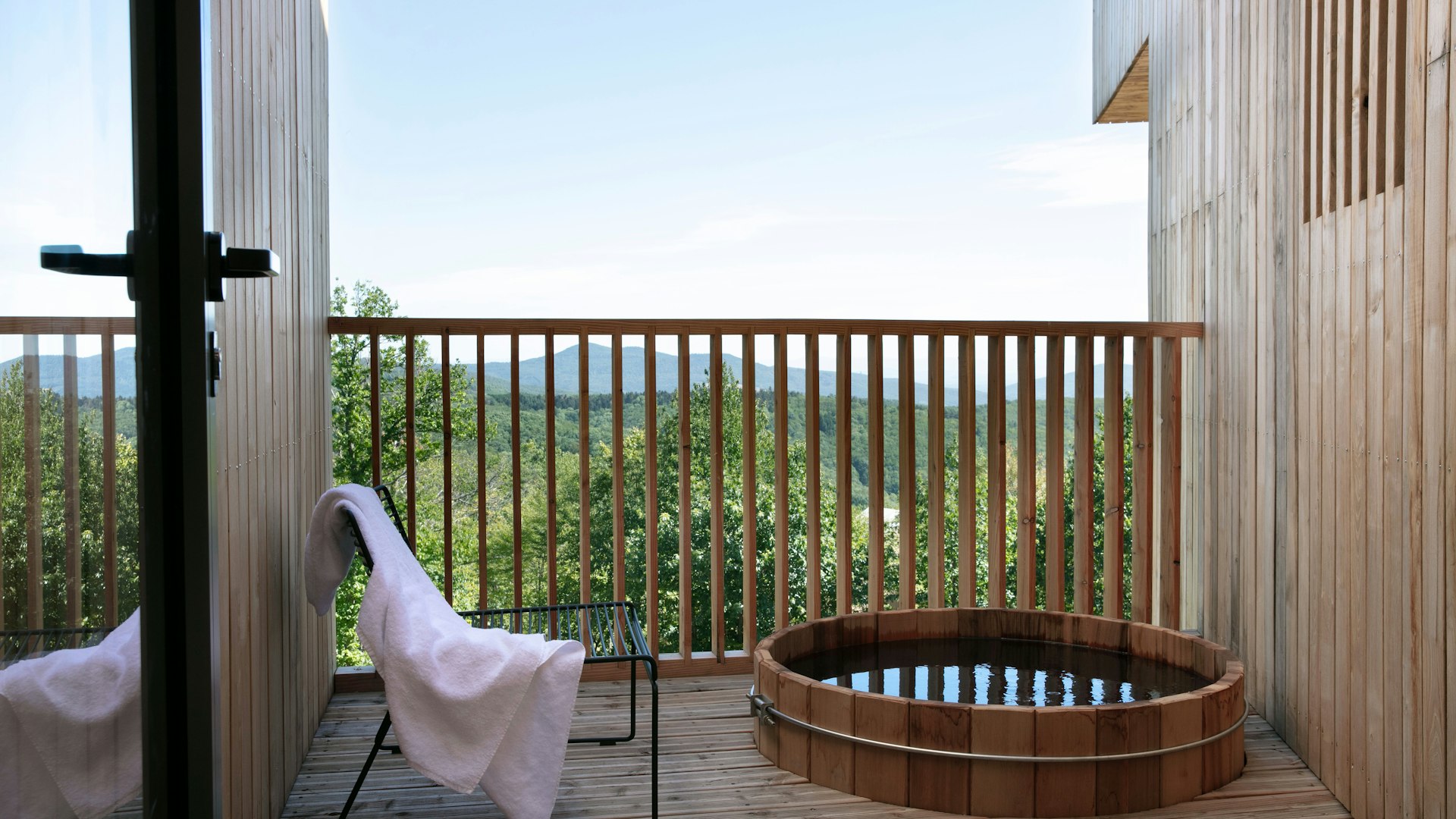 Spa and relaxation area
Whether in the waters of the Nordic bath - an outdoor, wooden spa - or in the relaxation room, you are alone with a panoramic view of the landscape.
Between soothing vapors and an invigorating shower, let both warmth and cold blow across your body and awaken your senses. Enjoy a moment of peacefulness with a breathtaking view.
The spa and relaxation area are reserved for hotel guests from 4 pm to 9 pm daily.
Massages & Body treatments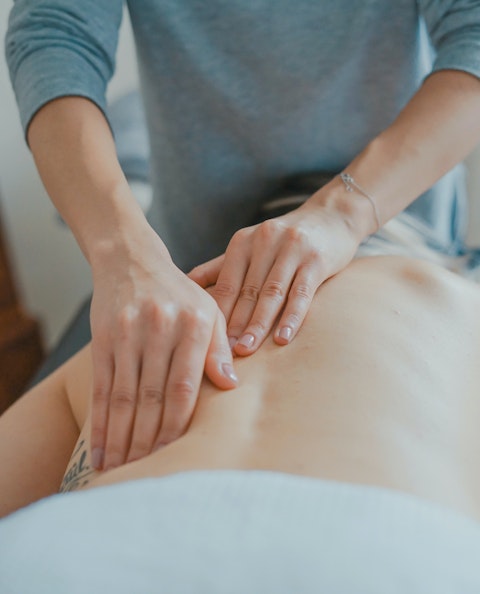 All of the well-being treatments we offer, including massages, scrubs, and facials, were conceived by Camille Becht. Your everyday worries will fade into nothing but a hazy memory in the hands of her spa therapists.
All the cosmetic products used in our treatments are carefully developed using natural essences from Alsatian and Vosges plants.
Booking is required at least 24 hours ahead. 
List of treatments